Follow us!
Best Friends


End of your second week as a caretaker in a porn game
0 %
Play many more exclusive sex games in our premium zone!
Free hentai games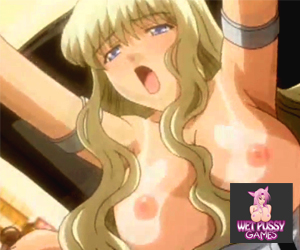 Latest dream job porn game, for the end of your second week, your boss, Miss Trick, asks you to take a look at heating of the gym room. Ready to do anything to be the employee of the month and stay in charge, you run and you discover that a young and sexy student is there, waiting for a gym teacher who doesn't seem to be about to show up. Being a gentleman, you don't let a horny girl in trouble and you offer to replace the bastard. Check out this home made game exclusively available on free strip games.
Dream Job our porn game series is back with another episode of the adventures of the caretaker which has, undoubtedly, one of the best jobs in the world.
Ad

related games
15 Comments

jluther'
06/21/2016 9 months ago
help im at the spot where she has her foot over the back of the chair

mrnynyx
04/08/2016 11 months ago
100%

dalsizdassak
01/23/2016 1 year ago
what is the name of this babe

tobi11
12/01/2015 1 year ago
wanna get lucky

akashkvk
09/15/2015 1 year ago
can somebody fuck me

jonathan29 @akashkvk
11/28/2016 4 months ago
and you are??

akashkvk @akashkvk
09/15/2015 1 year ago
sure

JuggaloHomie
11/19/2014 2 years ago
No games will load wtf

Julien [admin] @JuggaloHomie
11/20/2014 2 years ago
What is your web browser please? Make sure you use the last version and update your flashplayer.

Nova bitch31
12/09/2012 4 years ago
hmmmm

Nova bitch31
12/09/2012 4 years ago
hmmmm

Hdfeds9745
08/24/2012 4 years ago
i got her to masturbate

Natta
10/18/2011 5 years ago
Thanks, but when it says "click on the picture", it should be that easy. There doesn't need to be a secret to following a simple command.

Superzob
10/15/2011 5 years ago
After having clicked on the window next to her shoulder, you have to click the zipper at the top of her sweater.

Tfrank
10/14/2011 5 years ago
Game stops when girl does more work on her legs and the instructions say "click on picture" Doing so does not advance the story.

More Friends