Follow us!
Best Friends


The mystery gets deeper...
0 %
Play many more exclusive sex games in our premium zone!
Free hentai games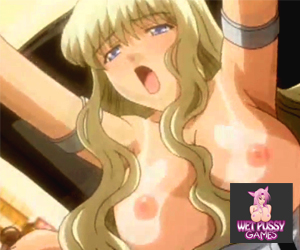 This time, our adventure porn games bring you in the wonderful world of glamour photography. You'll have to find out the reasons why a sexy girl working as a porn model has just disappeared. She was in the middle of a show with her big sex toy when she took a phone call and went downstairs half naked. She never came back...
The follow-up of the adventures of Inspector J and his hot partner Mia in our porn games serie. The investigation on Jeanne disappearance is still going on when Mia call you to let you know that a new girl is missing. The missing girl is called Marie (Scarlet Lovatt) and she was trying to make it as a glamour model. Mia has questioned the photograph of the website Uplay-Istrip.com, who is the last person to have seen her. The game tells the meeting from the photograph point of view. Get ready, in this episode, you impersonate a photograph for an adult website!
Ad

related games
10 Comments

Rebelmac
11/02/2014 24 days ago
I would fuck her :P

puros culos
09/27/2014 1 month ago
bith

aaa20120202
07/17/2014 4 months ago
wow, really boring and a fat ugly chick too. what a waste of time

cutipa
05/13/2014 6 months ago
:3

Valrin
01/15/2013 1 year ago
wow, really boring and a fat ugly chick too. what a waste of time

Kardon123
09/30/2012 2 years ago
i really like the fact that i had to restart the game 5 freaking times because it was so laggy.and when you have to answer and it says "choose one answer" with only one choice, i mean , really? also , too short, not really sexy for my taste. just hope the next one will be worth the 3 month wait.

Royalsex
09/29/2012 2 years ago
Well this episode is somewhat of a fail, good game idea but guys, this is a porn game so make the damn game sexy and not put an ugly girl as the only model in it
come on free-strip-games, start making some good game again and stop this with making crappy releases

Sillybilly
09/28/2012 2 years ago
ps who rates these games
4 stars

Sillybilly
09/28/2012 2 years ago
not worth the wait or the money total crap still not a game
why not more sexy chat games

Punisher658
09/28/2012 2 years ago
Imagine that, another shitty episode. The model isn't even attractive in this one and she can't even act like she knows what she's doing. Just drop this game and make a new one.

More Friends