Follow us!
Best Friends


Online dating
0 %
Play many more exclusive sex games in our premium zone!
Can't load the game? Try to disable your adblocker!
Free hentai games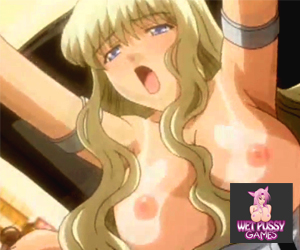 For a few days, you have been flirting with a gorgeous blond girl called Sindi on your favorite dating website Nicky.xXx.
And Sindi is only one of the many registered girls on the website!
Ad

related games
8 Comments

ravennvm
03/02/2018 1 month ago
s

Vaxhacker
01/18/2018 3 months ago
Cracked 100%: Instead of immediately putting whipped cream on her genitals, Do Nothing, then "No! I've got an other idea!"

brian000
12/25/2017 3 months ago
cool game to play while waiting for more games before renewing premium membership... :P

Trucabulle
12/23/2017 4 months ago
Her name : Logan Bella aka Mya ( teengirls.com )

SStrelli
12/20/2017 4 months ago
99% here:

***Next
***Next
***Click on computer screen
***Click on "New Message" in top right
***Next
- Video call her –
***Next
***Next
I want to find out about you.
I can see why. You're so pretty.
Don't do that to yourself. Natural is always best.
Kate Moss doesn't have big tits and she's done alright.
A good friend runs a modelling agency. I could give you an introduction, if you want?
I really think you would do great in this industry!
No worries! But you will need to update your portfolio.
Is there any naked pictures of you?
Yes, I know but my friend can offer both kinds of work!
May-be you should. You would be perfect.
Why don't you give it a go?
What do you mean…?
Really…?
I don't know what to say…
I would be very happy to help!
Your boobs are beautiful!
Of course it is!
I can tell you're already very horny…
My pleasure… I will send you my friend's contact details!
Bye!
***Next
***Next
***Next
- Take her call –
No, not at all.
OK…
I'll stop you right there, I don't know the first thing about baking!
What do you need?
So why don't you go and get some?
I think you're very sexy like that!
Is it that short?
Do you wear underwear?
And I'm sure it's turning you on a little bit!
Liar!

!!!???!!! - I'm sure you're not wearing a bra!
Sure!
My pleasure!
Great, see you later!
- Go out to buy some whipped cream and join Sindi. –
- Go in and meet Sindi in the kitchen. –
Yes, it's me!
I've got the whipped cream!
I'm not sure…
Show me your boobs first!
In that case, no whipped cream for you.
But I never saw them for real!
Yes of course!
***Next
***Next
- Grab her boob –
***Next
- Take off your hand –
Sure, no worries.
Yes but first…
I've got a little idea… Turn around…
***Next
Is it working…?
Are you wetting you pants?
Yes…!
Get naked then!
I've got an idea…Involving whipped cream…
***Next
- Put some whipped cream in her mouth –
- Put some whipped cream on her genitals –
- Put some more whipped cream on her genitals –
***Next
Yes, do this! And taste it!
***Next
Oh yes…!
***Next
Ok…
- Grab the toy –
Yes…don't move!
OK but turn around first!
- Put the toy in her mouth –
- Slide the toy inside her –
***Next
Who cares!
I promise!
Bye!
***Next

333Playing
12/20/2017 4 months ago
This caracter Sindi is wearing same clothing as in the Dream Job Episode 9 what waitress named Stacy had.

deffli
12/20/2017 4 months ago
Write, how to go through this game.

meowzers
12/20/2017 4 months ago
yee

More Friends