Follow us!
Best Friends


Competition
0 %
Play many more exclusive sex games in our premium zone!
Can't load the game? Try to disable your adblocker!
Play online multiplayer strip-poker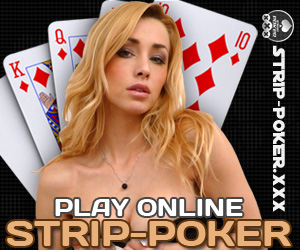 Natasha is Nancy's sister and not only is she a news reporter but also Nancy's competition for prime time cable at a rival station. Nancy has always been the more popular reporter but recently Nancy hasn't been doing that well: her sister Natasha can't help to see this as an opportunity to take the first place!
Ad

related games
0 Comments

More Friends