Follow us!
Best Friends


The gift
0 %
Play many more exclusive sex games in our premium zone!
Sorry, this game is for premium members only!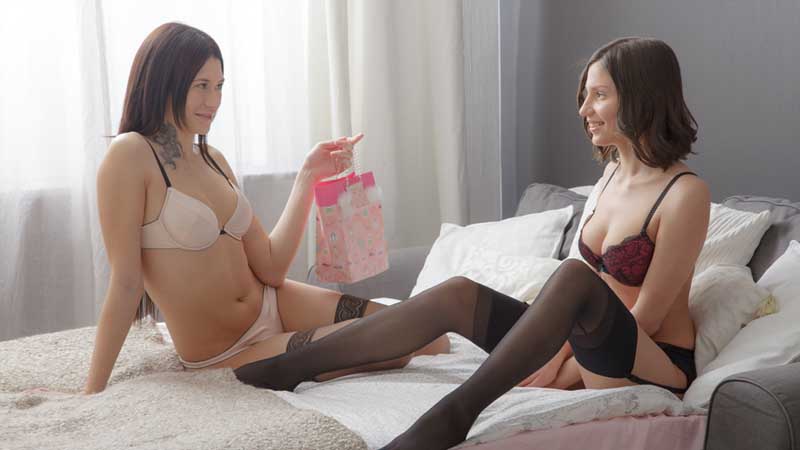 In the first part of this episode, you've done your best for Olivia and Piper to get back together.
It's now time for you to help Piper to be able to seduce Olivia in their sexy meeting.
Ad

related games
7 Comments

many001
03/14/2018 4 days ago
@admin: thanks for the nice girl/girl scenes, also in part 1! hope you will let Steve (and us) enjoy a threesome with Olivia and Piper, or perhaps with Milly and Kathy!! :-)

Taskana
03/10/2018 8 days ago
Alright! 100%!

3 – Tell Piper to change subject
Pipers mouth
Olivias mouth
Pipers mouth
Pipers breasts
Pipers breasts
Pipers mouth
Olivias breasts
Olivias mouth
Olivias hand under Pipers panties
Olivias ass
Head of the dildo
Pussy
Hand on the tip of the dildo
Hand on the bottom of the dildo
3 – Tell Piper to ask Olivia to have a go with the new toy
Olivias mouth
Pussy
Pipers breasts
Pipers mouth
Pipers pussy
Olivias mouth
Pipers mouth
Olivias mouth

alamanjaran
03/09/2018 9 days ago
has anyone done 100% yet as i can only get 95% every time or is there a problem with the game

Taskana @alamanjaran
03/10/2018 8 days ago
99% sofar - cant figure out the last missing percent

athlete77
03/09/2018 10 days ago
Not really a part two, just a scene. Pretty disappointing!

monfils
03/07/2018 11 days ago
game stuck when olivia is sitting on pipers face if you click pipers pussy

Pistolas @monfils
03/08/2018 10 days ago
it doesnt .. just click on olivias mouth

More Friends