Follow us!
Best Friends


A very simple sexy game
0 %
Play many more exclusive sex games in our premium zone!
Can't load the game? Try to disable your adblocker!
Play online multiplayer strip-poker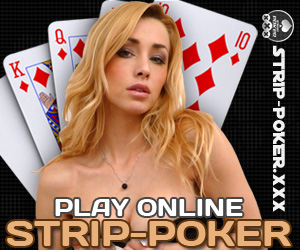 This little sexy flash game is not really very complicated. You have to move a rabbit slider on a bar. If you do so so, a sexy brunette girl will make a strip tease just for you. It's actually a very short strip tease since she starts the game while being already topless. She therefore has to remove only her panties to find herself completely naked.
A little piece of sexy entertainment: just move the rabbit shaped cursor to see the girl stripping.
Ad

related games
0 Comments

More Friends