Follow us!
Best Friends


When rock paper scissors becomes a strip tease game
0 %
Play many more exclusive sex games in our premium zone!
Can't load the game? Try to disable your adblocker!
Play online multiplayer strip-poker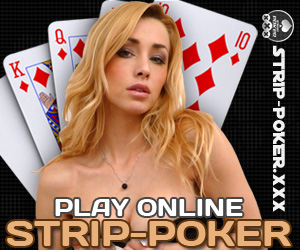 After shifumi with Amandine, our rock scissor paper game is back with Nadine, a delicious beauty from the east. Nothing changes, you choose what you play and according to the decision of Nadine, she'll be removing one of his clothes, or she'll put one back. So you make the right choice!
You like Shifumi with Amandine? Then play the same sexy game with Nadine. You could'nt dream more gorgeous opponent! Rock, paper or scissor? Your choice! And if you like her and want to see more abour her, give a try to delight casino with her.
Ad

related games
1 Comments

Zack3254
08/07/2014 3 years ago
Its like she knows what Im going to do, just so I don't see tits. :P

More Friends