Follow us!
Best Friends


Strip games with Gina: chifumi
0 %
Play many more exclusive sex games in our premium zone!
Can't load the game? Try to disable your adblocker!
Play online multiplayer strip-poker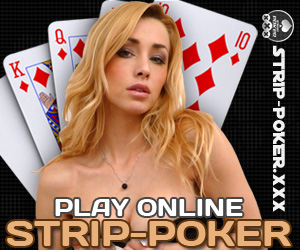 Who doesn't know this game? You have to choose between rock, paper or scissor and challenge your opponent. Rock wins on scissor and etc... Of course, this little game has been updated to a strip version here which means that each time you win a round, Gina has to strip! It's more exciting that what you were remembering, right? Good luck!
If you like this strip rock-scissor-paper game, you can give a try to this one: shifumi with Faye.
Ad

related games
5 Comments

sexmaaaster
11/17/2017 5 months ago
more game please

Hornygoat
01/09/2017 1 year ago
she is so hot

AAIK1891
01/01/2015 3 years ago
who is she?

dalsizdassak @AAIK1891
02/03/2016 2 years ago
darude sandstorm

-lalalala4567
08/19/2014 3 years ago
i love i love i love this games are more sexy

More Friends