Follow us!
Best Friends


Darts, strip tease and big boobs
0 %
Play many more exclusive sex games in our premium zone!
Can't load the game? Try to disable your adblocker!
Play online multiplayer strip-poker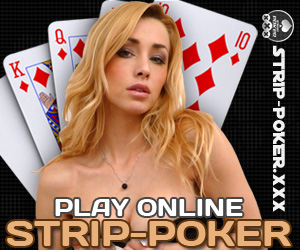 Strip game strictly for adults. You've got to hit each single part of the darts board once and only once to manage to clear it. Once it's done, hit the bull's eye and the game will start again. For each new level, the girl in the background is more and more naked and her big boobs don't really help to focus on what you're doing.
Play darts with a topless beauty in the background. Each dart clears a part of the board. And you'll need to hit every one of them to see the full strip tease
Ad

related games
1 Comments

Narutouzumaki1000
05/12/2010 7 years ago
this game is the bomb


More Friends