Follow us!
Best Friends


Play strip hangman with Angela
0 %
Play many more exclusive sex games in our premium zone!
Can't load the game? Try to disable your adblocker!
Play online multiplayer strip-poker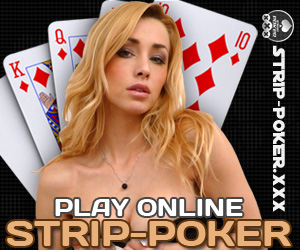 A strip flash game which rules are easy to guess: if you find the right word, the gorgeous Angela will strip. A very useful hint in the form of a picture is provided for each word. This game had also the very good idea to embed nice videos for the strip tease scenes, which makes it much interesting than others game of the same kind.
So let's see, is the letter C in this word..? Yes? Thank, let's think, why would be the hint picture a girl with a cat woman outfit? An outfit or.. a costume! Of course! Have fun with the strip hangman!
Ad

related games
1 Comments

PooLick2
07/12/2015 2 years ago
first?

More Friends