Follow us!
Best Friends


New episode of our adventure game
0 %
Play many more exclusive sex games in our premium zone!
Can't load the game? Try to disable your adblocker!
Free hentai games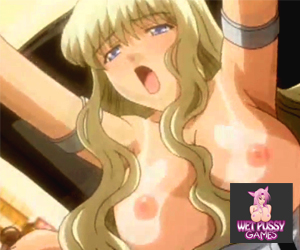 After having interviewed Lucy in the first part of our home made porn game, you've got to deal with Amanda. You'll have to do everything you can to find what she's got to offer. Have fun with this new Dream Job game with another great glamour model from England who knows what to do with a dildo...
Here comes the new follow up to "dream job", our adventure porn games serie! In the last episode, you took advantage of Miss Trick's absence to interview a very hot girl for a job. She was really horny and ready to do anything to get the job... This time, you have to interview the second candidate. Will she be as horny as the first one? Lead cleverly the interview to test her... and get what you're really after!
Ad

related games
18 Comments

praveen360360
03/14/2017 1 year ago
busties names

FreezyD
12/28/2015 2 years ago
Yes and give me your resume.
Very impressive, can you introduce yourself?
Your resume is very good.
But you know, you'll need more than that to work with us.
The personal investment.
Really, how?
This is a good start.
This is perfect, I think it should be enough.
I know everything I need to take my decision.
You have a good resume but she seems more open-minded.
Matter of feeling, I guess ...
It doesn't come into account, and I find you very pretty!
No, I mean it!
I have not made my decision yet but the other was very convincing.
Really?
That's what I was talking about!
You can never be too sure, continue ...
That's the spirit.

(click on the knot of her shirt)
(click on the sling of her shirt, on the left one, on her arm)
(click on the right sling, on her arm)
(click on her white top)
(click on her knee)
(click on her bag)
(click on her dildo)
(click on her mouth)

click on "Next"

jamesf114
12/26/2015 2 years ago
my cock suck in the pussy

Mary123
07/29/2015 2 years ago
i don't know weather im lesbo or normal in this game

cumMaster
06/16/2015 2 years ago
I wanna cum all over all these girls

lathamm
05/25/2015 2 years ago
cleavage, boobs, right strap, shirt, right knee, bag, dildo, mouth... yw

tittyfucker707 @lathamm
07/18/2015 2 years ago
whats a cleavage

Xrayxx
12/23/2014 3 years ago
I can play this game and the others in this series on other sites. They don't even load. I get an ad for online poker and then nothing. I just played Part 2 on a different and was reying to play part 3 here. I signed out then cleaned my Cookie file, Temporary Files and browser History then re-opened the site and logged in again. Still had the same problem. Unfortunately it happens to those games and the Inspector J games and only on this site. Any Help ??

olivia565
11/25/2014 3 years ago
do you wanna see my ................

Caster123
08/07/2013 4 years ago
ah ah ah es muy calientes y las chicas estan de mares


Capitan black
12/11/2012 5 years ago
please make part3 for free


Sexy jason2
09/26/2012 5 years ago
I didn't get the two babes just the one. Where are the two of them. And how do we get them.

Bigmod
08/27/2012 5 years ago
where is the play on the picture ?

Blood51r
08/24/2012 5 years ago
part 3 free plz :'(

Javfad
07/29/2012 5 years ago
Need 3rd part free Plzzzzzzz

Axe
06/25/2012 5 years ago
make part 3 fre pliz

Yeah2
06/17/2012 5 years ago
ewr

Smileyselena19
06/08/2012 5 years ago
I Like Lucy Better!

More Friends