Follow us!
Best Friends


New episode of our adventure game
0 %
Play many more exclusive sex games in our premium zone!
Play online multiplayer strip-poker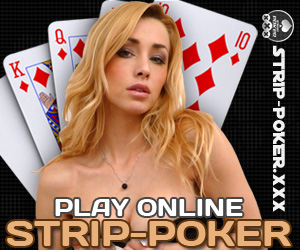 After having interviewed Lucy in the first part of our home made porn game, you've got to deal with Amanda. You'll have to do everything you can to find what she's got to offer. Have fun with this new Dream Job game with another great glamour model from England who knows what to do with a dildo...
Here comes the new follow up to "dream job", our adventure porn games serie! In the last episode, you took advantage of Miss Trick's absence to interview a very hot girl for a job. She was really horny and ready to do anything to get the job... This time, you have to interview the second candidate. Will she be as horny as the first one? Lead cleverly the interview to test her... and get what you're really after!
Ad

related games
10 Comments

olivia565
11/25/2014 24 days ago
do you wanna see my ................

Caster123
08/07/2013 1 year ago
ah ah ah es muy calientes y las chicas estan de mares


Capitan black
12/11/2012 2 years ago
please make part3 for free


Sexy jason2
09/26/2012 2 years ago
I didn't get the two babes just the one. Where are the two of them. And how do we get them.

Bigmod
08/27/2012 2 years ago
where is the play on the picture ?

Blood51r
08/24/2012 2 years ago
part 3 free plz :'(

Javfad
07/29/2012 2 years ago
Need 3rd part free Plzzzzzzz

Axe
06/25/2012 2 years ago
make part 3 fre pliz

Yeah2
06/17/2012 2 years ago
ewr

Smileyselena19
06/08/2012 2 years ago
I Like Lucy Better!

More Friends