Follow us!
Best Friends


Home made naughty game
0 %
Play many more exclusive sex games in our premium zone!
Play online multiplayer strip-poker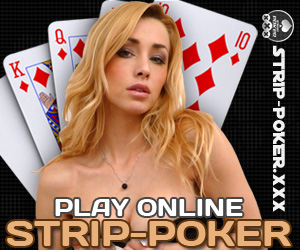 The porn games Dream job are back on free strip games! Once again you'll have to be the best employee you can be in Miss Trick's girls college dorm. And like usual, work days are pretty intense there. In this porn game you'll meet two stunning British Glamour models: Lucy Alexandra and Amanda Jayne. They came after having answered an ad about a job vacancy. You'll have to do your best to convince them to play with you and to make them understand that if the temperature raise, it will be good for their career.
Here comes the new follow up to our adventure porn games series with the the house keeper! This week, Miss Trick is on holidays and she has obviously forgot to cancel two job interviews. Of course, you're gonna be tempted to lead the interviews on your own when you'll meet the two young and very hot girls at the front door... Make sure to keep your calm and things can get naughty! You'll have to speak mainly with Lucy on this game. She has a great pair of boobs and if she can look a bit shy at first, you'll see that she can get very cheeky.
Ad

related games
3 Comments

lathamm
05/25/2015 6 months ago
It goes... tits, lips, hair, pussy, lips and then after that u just hit the dildo and ur golden yw

Mondoblasto
08/24/2012 3 years ago
The video triggering is broken, right-click-forward only got me so far

Rich70
01/11/2012 3 years ago
am stuck
any help


More Friends