Follow us!
Best Friends


A sexy shifumi game with videos
0 %
Play many more exclusive sex games in our premium zone!
Can't load the game? Try to disable your adblocker!
Play online multiplayer strip-poker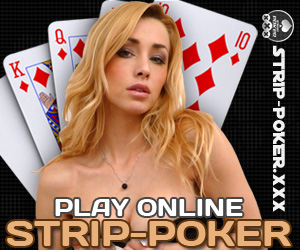 A new version of our naughty shifumi with the gorgeous Kari. You play Rock Scissor Paper and each time you win a round, Kari takes off an item of clothing. As in any strip game worth of it, of course! You can quickly win the game if you are lucky and then you'll get the privilege of seeing Kari naked! Is shifumi only a game of chance?
Choose between rock, paper or scissor by clicking on the right icon and let's play! You can play shifumi with many others girls on Free-Strip-Games like for example: Shifumi with Faye or Shifumi with Nadine.
Ad

related games
1 Comments

Dred46
09/05/2017 7 months ago
Kari Sweet

More Friends