Follow us!
Best Friends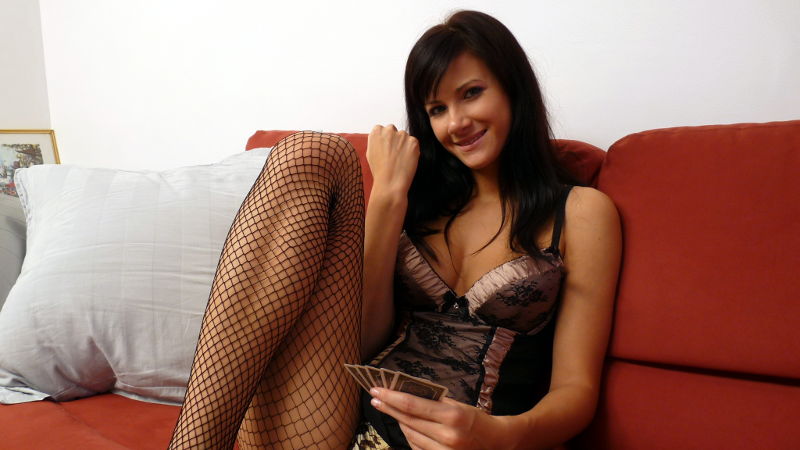 Strip Poker with Lauren





383214
Challenge Lauren, a very sexy and tall brunette in this video strip poker game. The game is a five-cards draw and you can change any card after the first round of bets. If you win enough money, Lauren will take off an item of clothing. Be smart while betting and don't forget that sometimes, the right move is to fold!

play
Back to the classics of strip-tease games!
Strip poker games are a very famous kind of strip games! Free Strip Games has made several ones of this kind, all of them with high quality interactive video. These strip poker are all draw poker and even if they don't have the complexity of a strip Texas hold'em, you'll still have a lot of fun with them. A lot of sexy opponents are available in premium area and in the free zone too.
From basic poker to online strip-poker
Strip poker games are a special category because of their popularity. They are of course a kind of strip games but poker can be played by many different rules and games can use as well pictures, animations or video (not that common but have a look on our home-made strip-poker games).
Strip poker is by the way far beyond the world of adult flash games. There are even championship of strip poker or TV show about it.
The current poker popularity explains a bit these games success: no need to learn complicated rules and excitation granted
Free Strip Games has a lot of very sexy opponents available in the premium area for our home-made online strip poker
Strip poker

More Friends