Follow us!
Best Friends


Second episode of our porn games serie
0 %
Play many more exclusive sex games in our premium zone!
Can't load the game? Try to disable your adblocker!
Free hentai games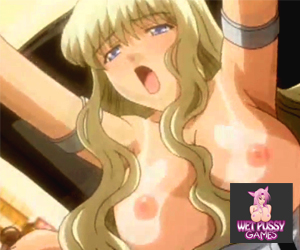 If you want to follow the lead, you'll need to have a pornographic chat with a hot girl. Play the game and let her be as naughty as she wants in front of her webcam. You'll enjoy the dildo show and you even might be able to get few clues from the horny girl. And this great porn game is now available for free.
You're a police inspector and your sexy partner Mia comes to tell you about Jeanne, the young student from Canada who disappeared last night. In this porn game, you'll have to have a video chat with Eve. She is a very pretty girl who is having an affair with Jeanne's boyfriend and she is the last person who has seen her alive.
Ad

related games
15 Comments

mrlobaloba01
11/26/2015 2 years ago
Who plays Eve?

wolfhell
01/22/2015 3 years ago
I can't load the game. why?

Julien [admin] @wolfhell
01/23/2015 3 years ago
Please update your web browser and your flash player

dan0105
01/12/2015 3 years ago
she is sexy!!

Azagrij
10/04/2014 3 years ago
What is the real / full name Mia?

Okker
06/09/2014 3 years ago
I hope all the games are free

Zhirosxav
06/06/2013 4 years ago
Who plays Eve in Inspector J Episode 1?

Parey89
05/05/2013 4 years ago
how often do new games come out on this site.?


King8192
04/25/2013 4 years ago
Please man/woman unlock some Episode of inspector j i want to continue the game :(

Fox999
08/16/2012 5 years ago
Well said silly billy. no new games in 6 weeks. Questionable service from a paid for facility. Unless of course the next release of inspector J will be worth the wait.


Sillybilly
08/07/2012 5 years ago
keep paying each month no new games starting to feel like i am being robbed

Fox999
07/11/2012 5 years ago
I agree with Sillybilly more interactive chat games. If this came included element with a chat interface rather than selecting from set answers then it would have been really good. Include a few mis-directions etc.

Ifrit
07/09/2012 5 years ago
kind of a let down, it was even shorter than the episode 0

Sillybilly
07/08/2012 5 years ago
far to easy a long wait for a bad game
need more sexy chat games

Fox999
07/07/2012 5 years ago
Disappointing. After all the build up I thought it would be more interesting. Good story line but there is no challenge. No anticipation, no dead ends. No fail and start again. i know you guys can do better, surprise yourself and your fans.

More Friends