Follow us!
Best Friends


Spanking games for a princess
0 %
Play many more exclusive sex games in our premium zone!
Can't load the game? Try to disable your adblocker!
Play online multiplayer strip-poker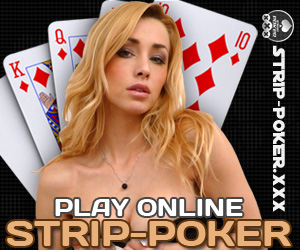 This sexy game is very simple, you've got to give a correction to Princess Peach, the favourite character of Super Mario's fans. This game starts while the princess is bending over, totally naked and offering her very nice ass. You've got two series of three buttons corresponding to her two ass chicks. With the green one, you'll give a very soft slap, the blue one will allow you to hit a bit harder and the real spanking begins with the red one.
This sexy flash game is very short but is quite fun especially if you've spent your childhood playing at super Mario Bros. And you've got to admit that it's not every day that you've got the opportunity to spank a princess...
Ad

related games
0 Comments

More Friends