Follow us!
Best Friends


Lara Croft in very sexy adventures
0 %
Play many more exclusive sex games in our premium zone!
Can't load the game? Try to disable your adblocker!
Play online multiplayer strip-poker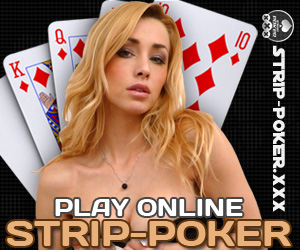 Lara Croft, the famous raider is right now in a delicate situation: she has to reach with a rope a very far and inaccessible place. Unfortunately, her weight does not help... She will have to back off! A sexy game where every items of clothing is worth taking off!
Mouse the mouse to compensate Lara's momentum and she will strip items after items to reach the top!
Ad

related games
1 Comments

Fklepec
01/22/2014 4 years ago
to hard to get it ...

More Friends