Follow us!
Best Friends


Play rock paper scissors with an English babe
0 %
Play many more exclusive sex games in our premium zone!
Can't load the game? Try to disable your adblocker!
Play online multiplayer strip-poker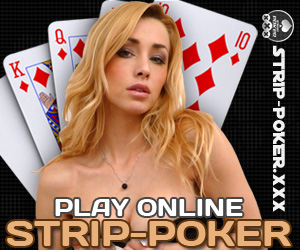 We're glad to add our brand new shifumi strip game! Today's opponent is a gorgeous babe from the UK : Jennifer Nexus. You wonder how to see this stunning brunette totally naked? Nothing's easier! You just have to beat her to a rock paper scissors game!
Win one by one every round of our home made shifumi video game and you'll see Jennifer getting rid of her clothes. Once she'll be all nude, she'll end the game with a very naughty video of her pleasuring herself! So relax and enjoy...
Ad

related games
4 Comments

bich
03/28/2016 2 years ago
yes she does

rali6545
03/19/2016 2 years ago
horny games

vicious44
12/11/2014 3 years ago
Jennifer isnt the most beautiful woman in the world... but she makes me very horny.. :P

rali6545 @vicious44
03/19/2016 2 years ago
yes she does

More Friends